On January 20, 2022, NYBeauty Suites hosted a ribbon cutting ceremony and curated beauty and wellness experience to celebrate the grand opening of their new Downtown Brooklyn location. This milestone event comes less than one year after Founder, Johanne Brierre, opened the doors to NYBeauty Suite's flagship location, which spans the lower level of BKLYN Commons in Flatbush/PLG. The ceremony was co-hosted by Khalilah Webster, Founder/CEO of ODAEP NYC, Urban Block Party, and Vanguarde Consulting.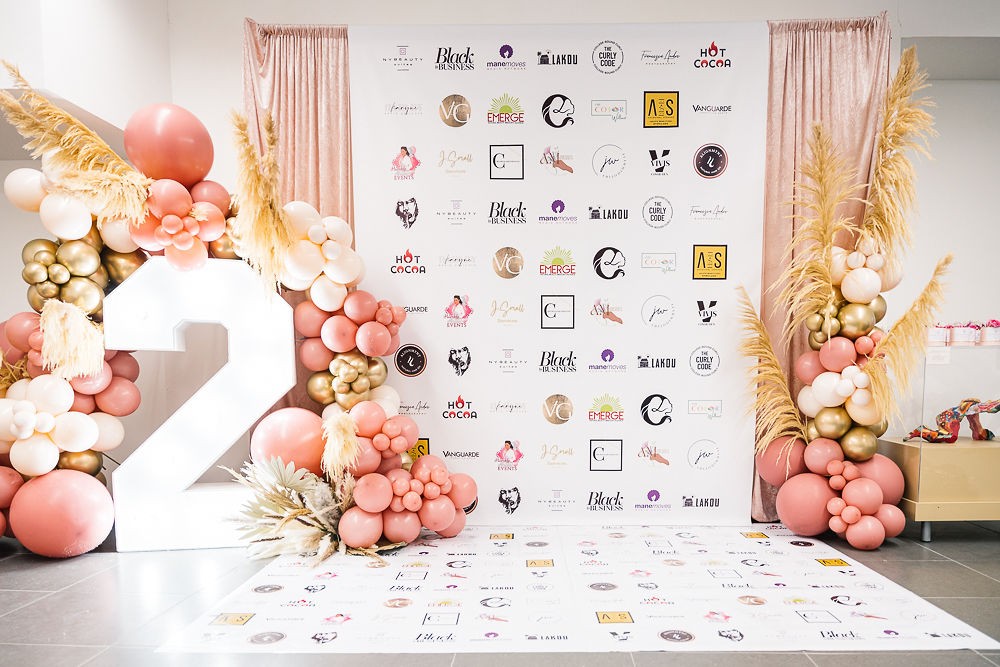 "This space was made possible with the help of our partners, community, and collaboration," Brierre shared with the supporters in attendance. "Each of you who are here sharing this space, who are telling friends about it, who are booking services with the beauty and wellness entrepreneurs– this is possible because of you." 
Those who assisted Brierre in cutting the ribbon included: Regina Myer, President of Downtown Brooklyn Partnerships; NYC Councilmember Farah Louis; Jeff Lindor of The Gentleman's Factory, Karyne Tinrod, Beautypreneur; Khalilah Webster, co-host; and Ray Dejon, radio personality and comedian.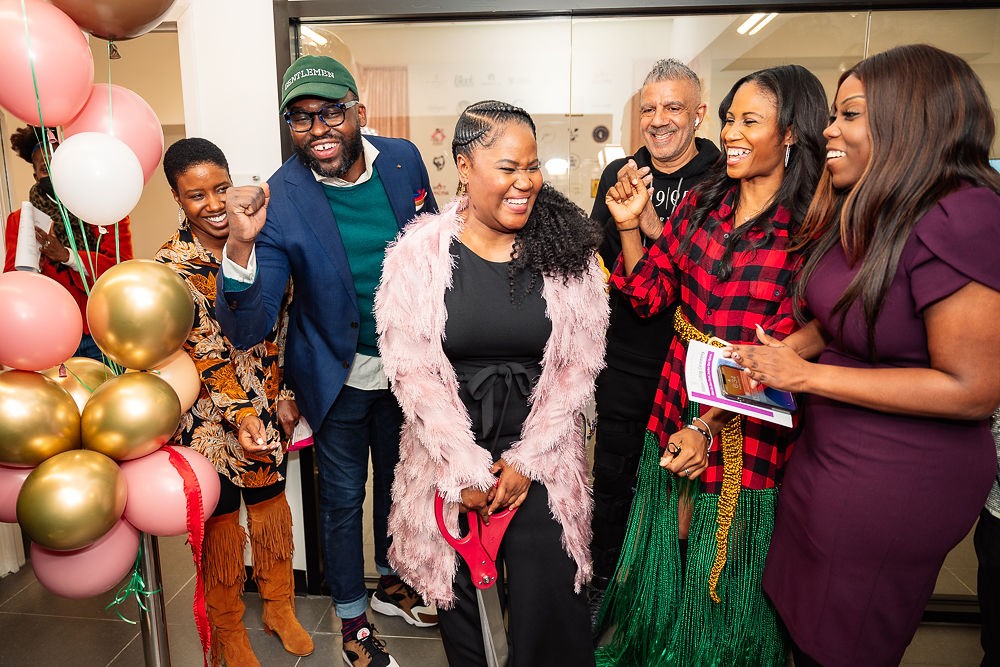 Throughout the evening, over 150 well wishers stopped by to join in on the celebration, which included a scavenger hunt presented by The Curly Code, over 20 curated experiences by beauty and wellness entrepreneurs, undeniable energy, and an abundance of community connection.
"[I'm] So proud and honored to be a part of such greatness," Jess Cadet, Founder of Jaycee's WomenEmpowered LLC and licensed NYS realtor, shared on her Instagram page following the ceremony. "Seeing women come together and become successful entrepreneurs in the community continues to be mind blowing."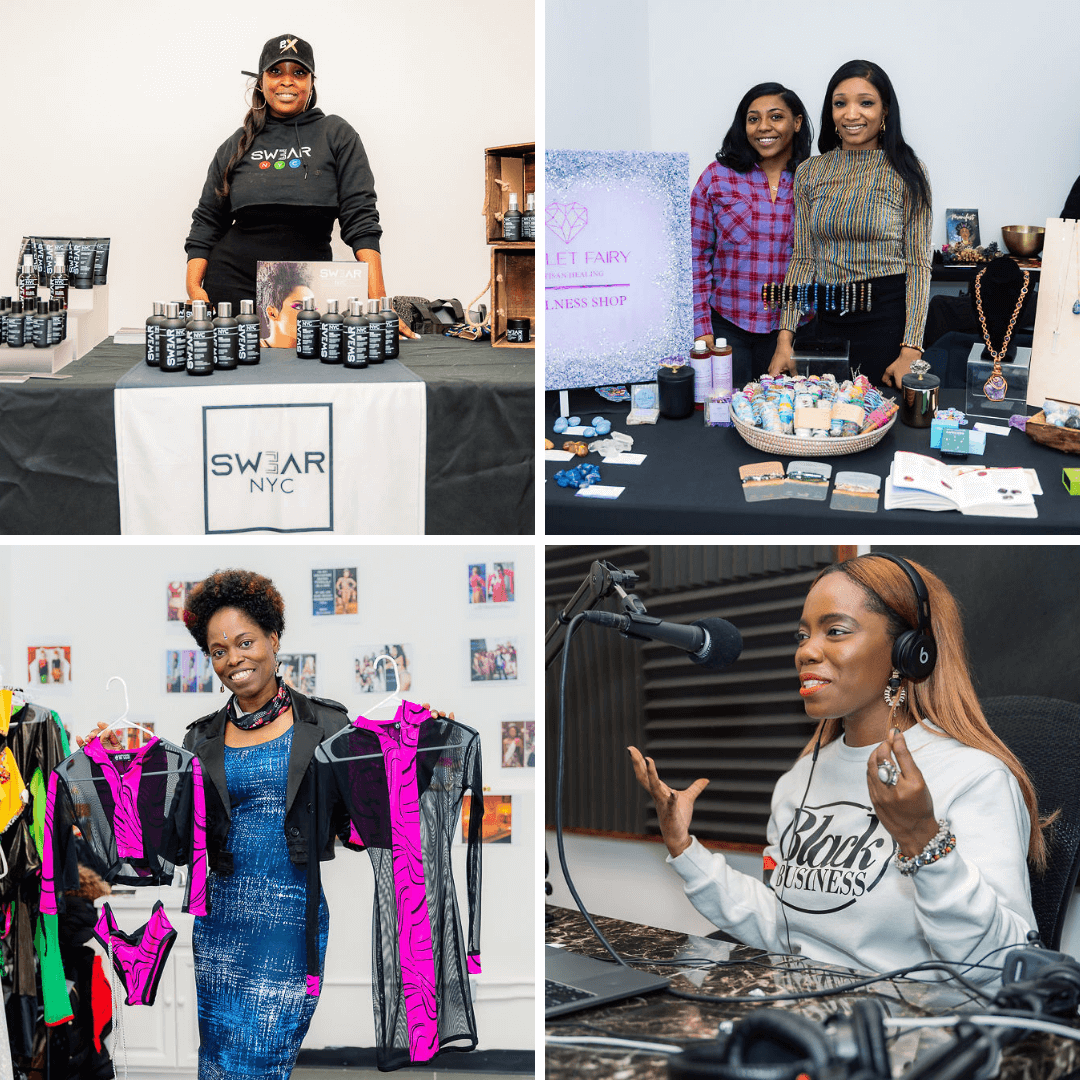 Local press were onsite to capture the essence of the experience and conduct interviews with the NYBeauty Suites team and members. Following the ribbon cutting, NYBeauty Suites appeared on News12 Brooklyn's evening programming and was featured in BK Reader. 
BKReader also featured NYBeauty Suite member Karyne Tinrod's story. Karyne, Founder of Hair by Karyne and Kay De Trés, is a licensed braid profession and wearable hair artist who teachest DIY braiding through her renowned painless technique. Karyne's work is currently on display at NYBeauty Suites for all to enjoy.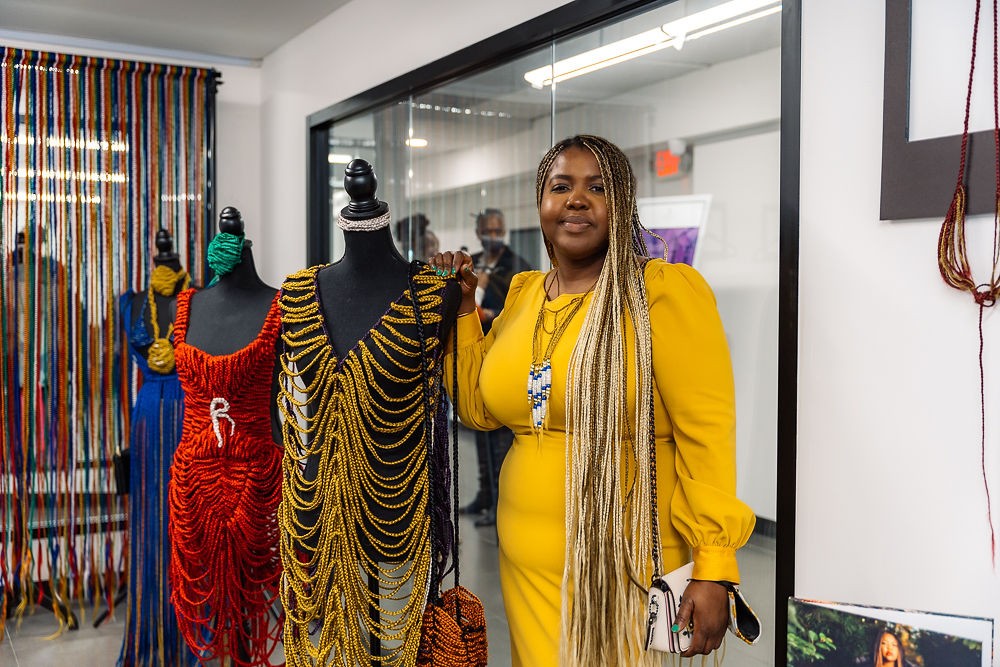 "There is hope. There is opportunity," said Brierre. "NYBeauty Suites is a model of the future. This is proof that when landlords, small businesses, and creators come together, we can change the world."
Ready to join in on the NYBeauty Suites movement? Mark your calendar for these upcoming experiences:
Next Level Naturals Hands On Community Class
Presented by: Mane Moves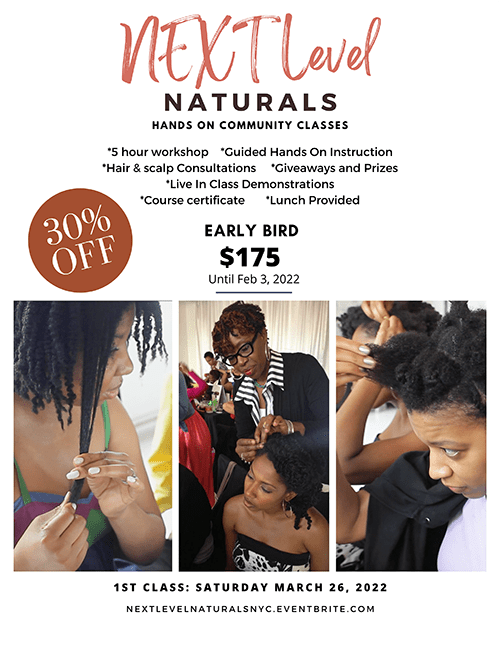 This 5-hour workshop will cover daily, weekly, and monthly foundational natural hair care maintenance including: cleansing, conditioning, moisturizing, and styling techniques.
Early bird registration is available through February 3, 2022.
—
Beauty Extended Table Talk
Presented by: NYBeauty Suites + Hair by Karyne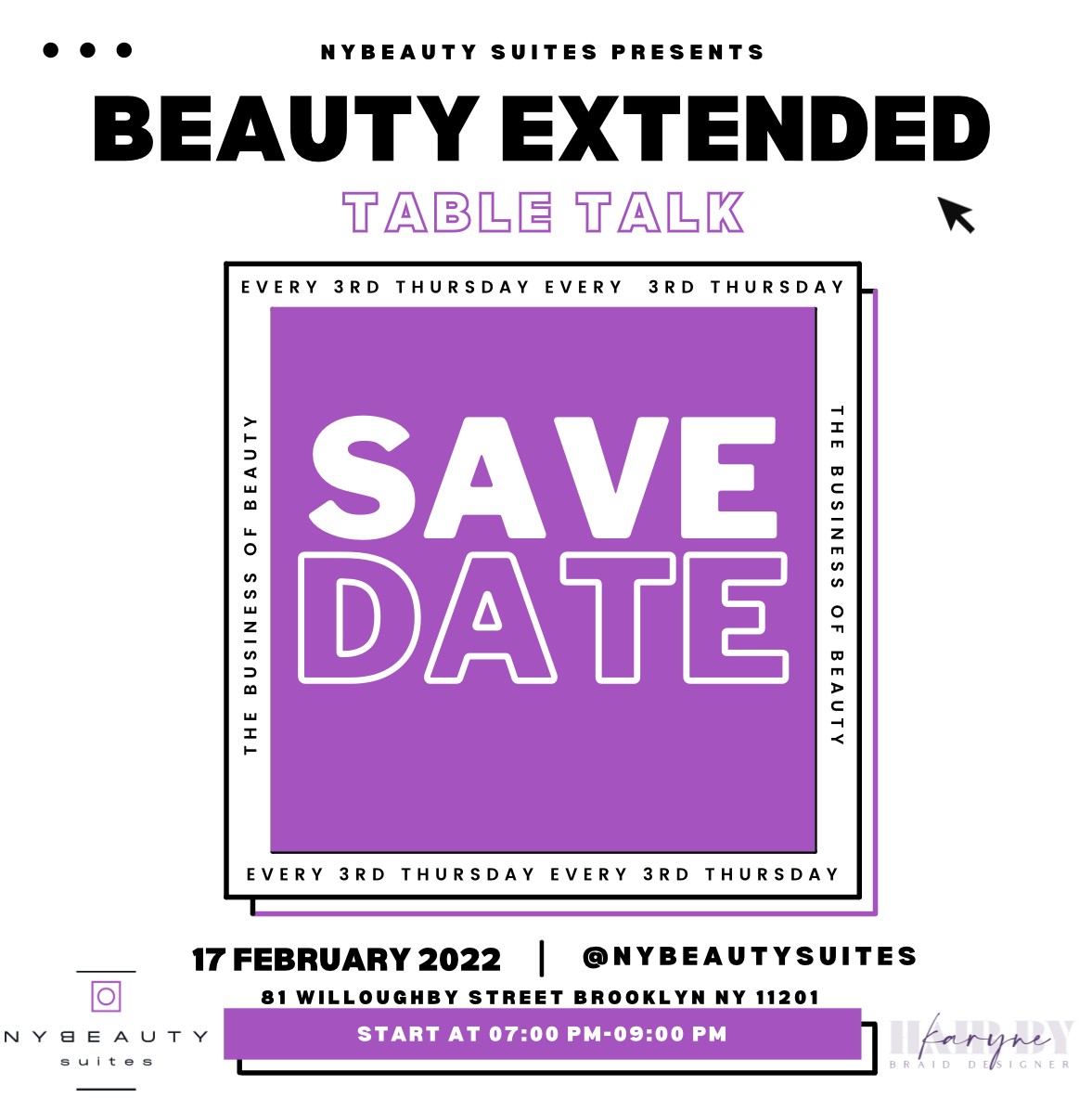 A series surrounding topics focused on the business of Beauty and Wellness in an effort to bridge the gap between resources and beautypreneurs. February's topic: Yesterday's Price is Not Today's Price.
Where: NYBeauty Suites, 81 Willoughby Street, Brooklyn Suite B11
When: February 17, 2022
Time: 7:00 PM – 9:00 PM
Come by to engage in the conversation!
—
Black Creatives and Culture: Black History Market
Presented by: Da Spot NYC + CityPoint Mall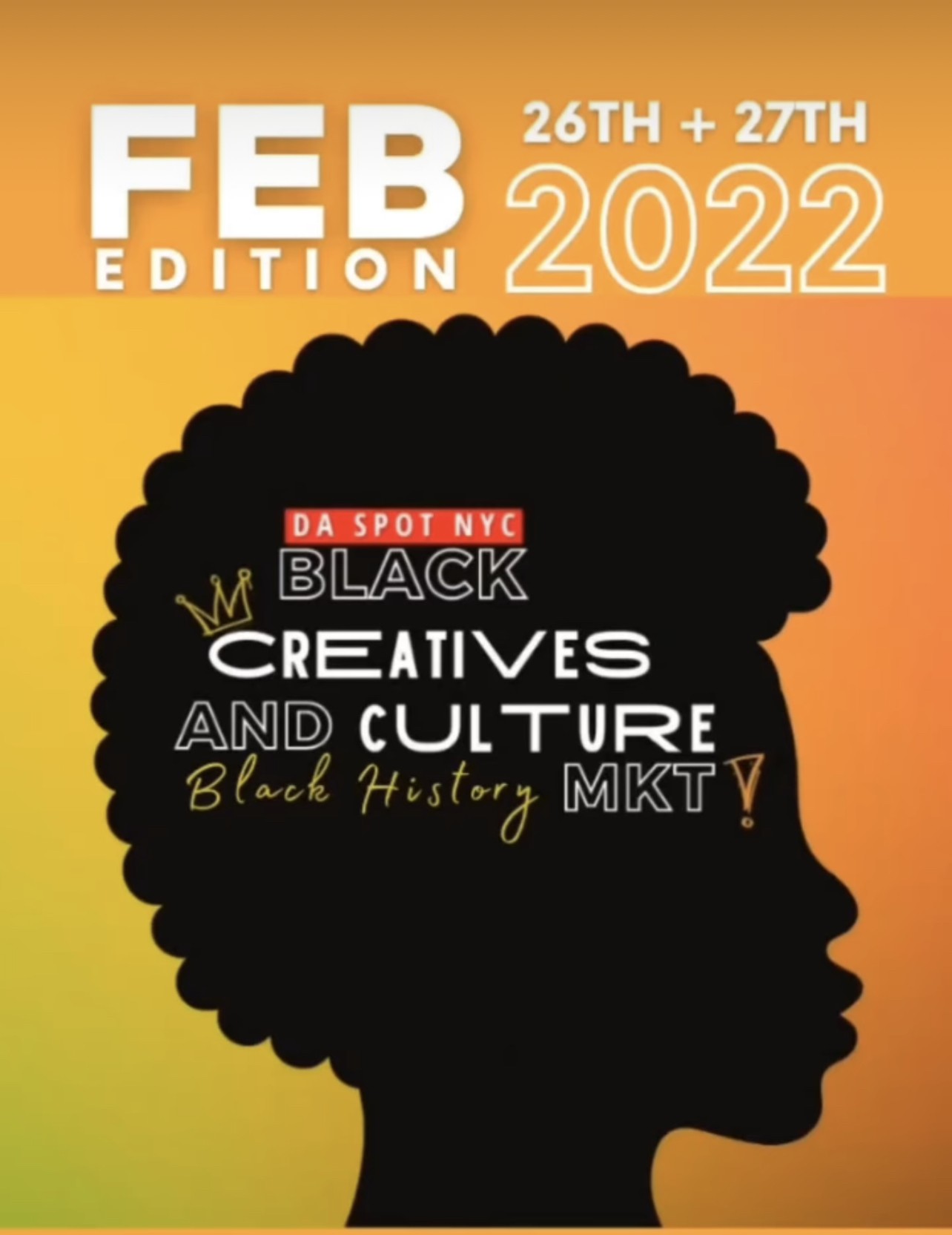 A weekend celebration featuring 25+ BIPOC creative brands, a live art exhibition, conversation series with guest panelists, live DJ music, and more!
Where: City Point, 445 Albee Square, Brooklyn
Date: February 26 + 27, 2022
Time: 11 AM – 8 PM
Want to attend? Just show up!
Want to be a vendor? Apply Today!
—
New Moon Wellness Circle
Presented by: The Amulet Fairy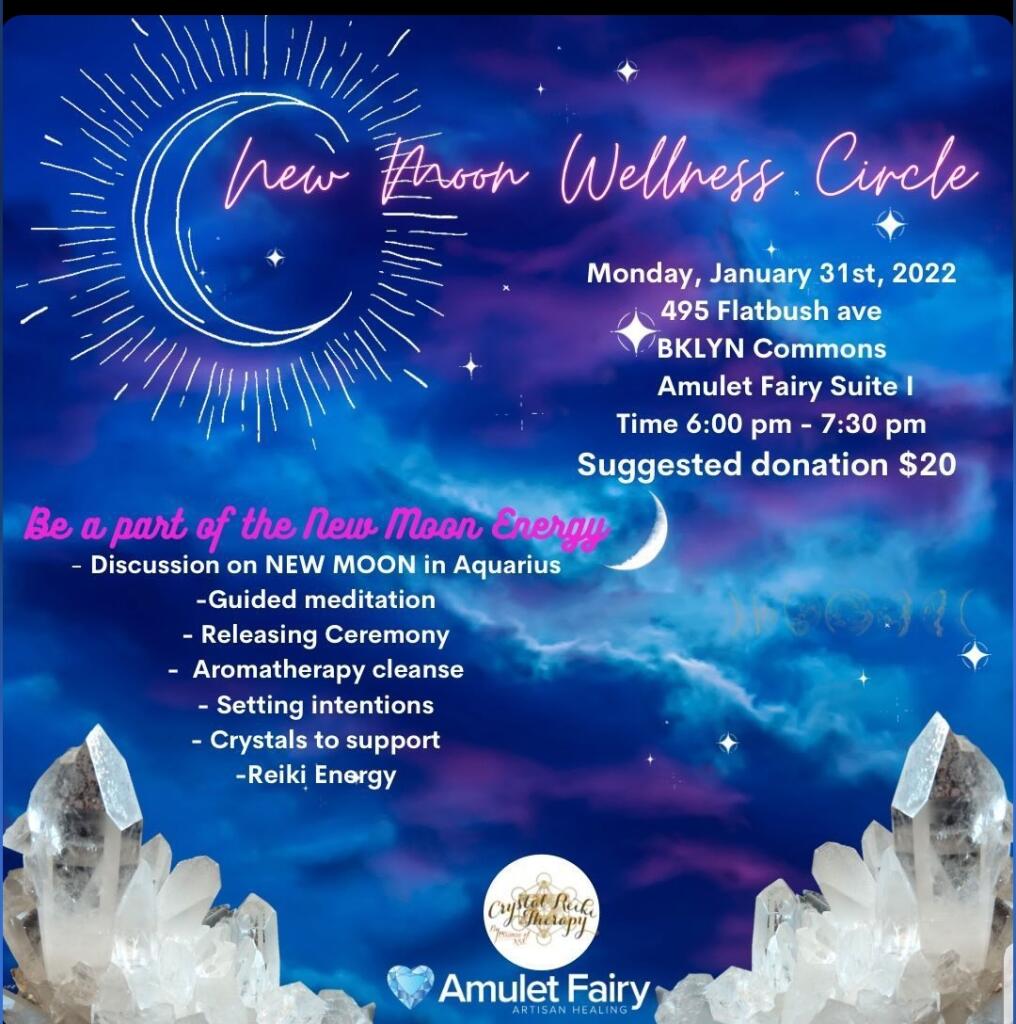 Salute the New Moon! Prepare to discuss the New Moon in Aquarius, take part in a guided meditation and aromatherapy cleanse, set intentions, and much more!
Where: NYBeauty Suites, 495 Flatbush Ave. Suite I
When: January 31, 2022
Time: 6:00 PM – 7:30 PM
Stop by to get in on the zen!
Interested in learning more about NYBeauty Suites? Send us an email to set up a tour!