With an extensive background in the public service space, Samantha Frank saw a disconnect between productivity and mental health. 
"Originally, I worked for a high school helping students land internships and get into college," Samantha explained. "When I was in college, nobody really cared about mental health and I felt like it was very important to bridge the gap."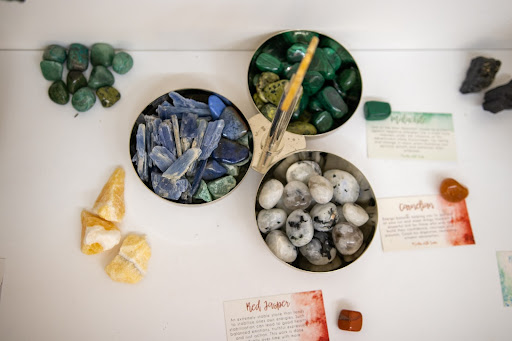 In January 2019, Samantha founded The Amulet Fairy, an artisan healing brand that offers a variety of curated wellness products. After selling crystals out of her backpack, Samantha began vending in various community spaces like The Brooklyn Museum. This entrepreneurial journey eventually led Samantha to NYBeauty Suites, where she opened the doors to her own self-care space in June 2021.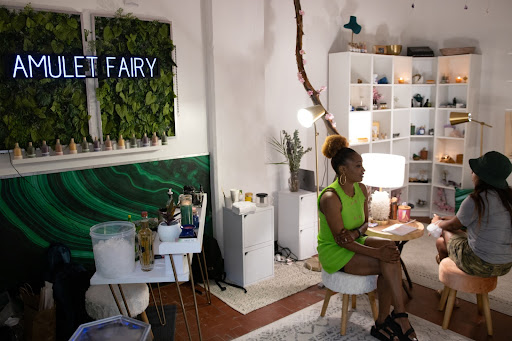 "I know the importance of Caribbean Oral tradition and keeping our ancient healing practices alive so we can all benefit," Samantha shared in an Instagram post.
From crystals to herbal soaps with so much more to love in between, each product combines a mixture of Caribbean remedies and Western healing to encourage productivity while aiding mental health. 
Contact The Amulet Fairy to schedule a visit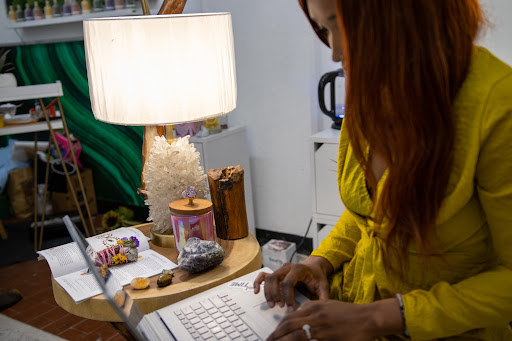 Follow in Samantha's footsteps and level up your business with NYBeauty Suites.  
NYBeauty Suites is the first flexible workspace for state-licensed and insured beauty and wellnesspreneurs in New York City. With two locations in PLG/Flatbush and Downtown Brooklyn, our state-of-the-art facilities provide everything you need to elevate your beauty or wellness brand:
   

A variety of private, rentable suites

   

Fully-equipped podcast studio

   

Professional Photography Suite 

   

Beauty-Collab Meeting Room

   

And more!
Come see what all the hype is about!