As a professional makeup artist, Shantini Alleyne constantly received questions about skincare. Though she was able to provide some basic answers from her experience in the beauty industry, the more her client's asked questions about skincare, the more curious Shantini became. 
"I wanted to know how ingredients worked and about the technologies that can be  incorporated into your daily routine in order to aid the skin. I wanted to be able to confidently answer questions and to support my clients in achieving their skin goals."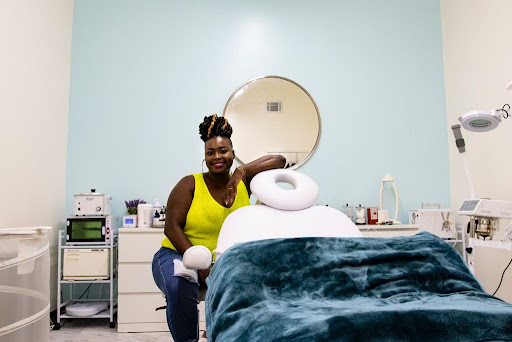 Letting her curiosity lead the way, Shantini enrolled in Esthetics school. It was while continuing her education that she realized her true passion for helping people heal their skin. 
"You carry your skin with you all the time, so the way you feel about it is important," Shantini said. "Learning the science of skin in order to challenge it, heal it, and help people become confident in it is an exciting process for me."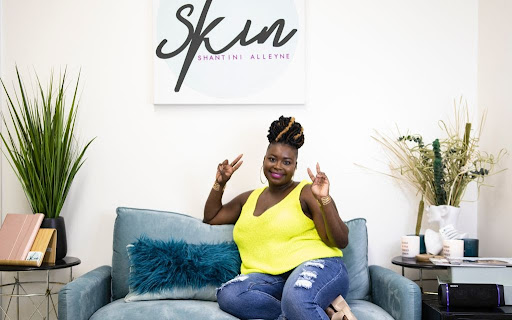 In 2021, Shantini Alleyne Skincare became one of the first beauty businesses to open a private practice within NYBeauty Suites. Located in Suite H at 495 Flatbush Ave. in Brooklyn. Shantini Alleyne Skincare offers targeted facials and advanced skincare solutions to help you fall in love with the skin you're in.
Shantini's story proves that following curiosity pays off– so let curiosity pay off for you now.
Whether you're a seasoned beauty and wellness professional rebounding from the pandemic or a beautypreneur launching a new business, NYBeauty Suites is proud to offer flexible and affordable workspace options constructed specifically for your beauty or wellness brand.
   

24/7 access to a secure building

   

Fully equipped content and photography studios

   

Safe and sanitized environment

   

Supportive community of fellow beauty and wellness entrepreneurs

   

Exclusive hosting opportunities for Hybrid or virtual trainings
PLUS: Each suite is customizable and private, allowing you to keep your stress at ease and your business momentum high.
Ready to transform the future of your business like Shantini did? Let your curiosity lead the way.